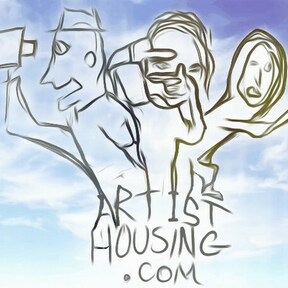 MORE THAN JUST A PLACE, A COMMUNITY FOR ARTISTS.
The world's first co-living community for film and music artists and still the most affordable co-living company in Los Angeles.
​Since 2010 Artist Housing has provided accommodations for professionals in the arts and entertainment industry who want to live with others in their field.
Tenants are not just paying for a bed and a roof, but a community to collaborate and benefit one another. This experience will be motivating and inspiring as you pursue your aspirations in the film and music industry.
Even if you are not in the entertainment industry we encourage everyone to apply. We accept all applications.
Leases are month to month. We only require you to give a 30-day notice before vacating.
Rooms are rented furnished or non-furnished at no additional cost to you.
All private rooms share access to amenities depending on the property but can RANGE from film and music production space, retail space with a lot of exposure, to jacuzzis, and exercise equipment. You can hang out at any of our properties if you are a tenant at one. We now have 320 acres in the desert that tenants have free 24/hr access to for filming or just fun camping trips with the roommates: https://www.hipcamp.com/california/kelvin-x-s-land/artist-housings-fun-land
We have plenty of production equipment available for community use. You can shoot a short film or infomercial at home. Giant greenscreens, lights, cameras, ACTION!
No followed people