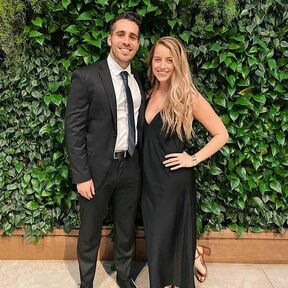 Hey, I'm Paul.
Coliving has been on my radar for awhile.
I discovered it while working on another platform I started, an app for finding roommates, rooms and sublets called RentHoop. Because of my immersion into the rental industry, I began to see the rise of 'Coliving' a couple years back.
As we continued building RentHoop, coliving was becoming more prominent everyday.
I finally got the opportunity to interact with coliving when my girlfriend, a travel nurse, got assigned to a 3-month contract with a hospital in Pittsburgh, Pennsylvania.
Faced with the need to find short-term housing, we begun scrounging the interwebs on sites like RentHoop (of course), Facebook Marketplace, AirBnb, Craigslist and Furnished Finder to find an accommodation.
Her requirements for a rental were unique.
She needed...
Fully-furnished apartment (didn't want to spend money on furniture she'd be getting rid of in a couple of months).
Month to month or short-term lease.
Space is vacant days within her contract starting and ending no more than a couple days or week.
Affordable.
Within a few miles from work.
A private room.
No roommates (this was a want more than a need).
As we endlessly searched the internet for housing that fit her needs it occurred to me that we were sleeping on this new thing called coliving.
I doubted there was any coliving in Pittsburgh. It's still a new concept and most prominent in major cities like Los Angeles, New York City and San Francisco.
With one Google search I came across a coliving space called Ollie. We did some research and it checked every box with the exception of no roommates. At the time she signed her lease the two other bedrooms were vacant so she'd have to entire apartment to herself until they filled those beds.
Having heard so many horror stories of navigating the rental process over the last few years, we were incredibly surprised by the convenience and quality of coliving.
From that moment I've begun to look further into it and realized how many cities and properties were popping up.
Lightbulb moment! Help people find the best coliving space for them. It's 2020 - and you shouldn't have to grapple over a landlord when you can easily rent a coliving space that fits your lifestyle.
We hope you find the perfect coliving space and community that suits you.
Best,
Paul
No followed people